Emerald Green is located in the City of Warrenville. Some resources to learn more about what's going on in town include: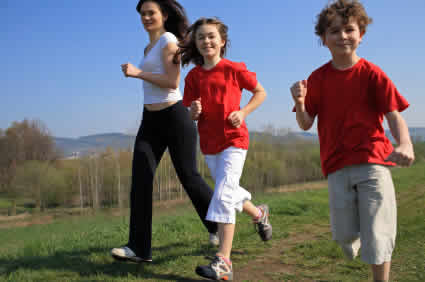 Feel your best and live the life you love!
Studies show that two of the things that help keep you healthy are develping a community of support and spending time outdoors. This is easy in and around Emerald Green.
Spending Time with Community
Join the Emerald Green Facebook Group to see what your neighbors are up to - join in the activities and meet your neighbors
Looking to lose weight, or feel better? Join the Wellness Warriors - a mostly local group of people that take an online class together and band together to stay healthy. It's easier to live a healthy lifestyle along with your friends and family.
Spending Time Outdoors
Right in Emerald Green, enjoy the grounds, including the pond, river, tennis courts and pool. Traveling just a short distance, Warrenville has parks, and is surrounded my green space at Cantigny, DuPage County Forest Preserve, Fermilab, and a network of Prairie Paths. It's easy to spend time outdoors in Warrenville.
Do Both at Once
Volunteer with the Forest Preserve. There are programs to monitor wild life, patrol the trails, help at events and MORE!
Local Recycling Info
Reduce --- Reuse -- Recycle
Recycling events (extravaganzas) that collect electonics,computers, gym shoes, books, bikes, scrap metal and MORE are hosted by local communities. Subscribe to Warrenville.info to get reminders of upcoming recycling events
Ongoing, you may have some stuff to get rid of without filling the landfill. Some websites to help:
Emerald Green Garbage Collection
The Emerald Green Villas and Condos have separate Waste removal contracts. Both collect on Thursdays.
Villas Garbage Collection
Condos Garbage Collection
Emerald Green is split between Wards 2 and ward 4 in the City of Warrenville. See the Ward Map to find your ward. Any time there is an election, you can see your sample ballot before you go to the polling place by using the "Search by Address" option. Find detailed instructions on warrenville.info (or subscribe to get a reminder email before each election).
Resources to Find Your Representatives and Voting Information