Let's make this one of the best garage sales we've ever had! Dates: May 17 and 18 from 8 a.m. to 3 p.m.
Emerald Green is located in the City of Warrenville. Some resources to learn more about what's going on in town include: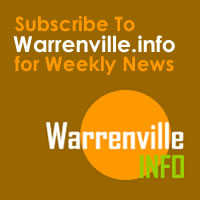 Get Warrenville News Delivered to Your Inbox
Warrenville.info is a website to learn what's going on in Warrenville. It's a blog and calendar about Warrenville and vicinity. If you subscribe, you'll receive one email each week, "This Week in Warrenville" containing events in and around Warrenville.

Click Here to Subscribe -- It is Free, and your email address will be kept safe.